.
Central Hills Machinery is one of the largest solely-owned and operated dealers in Australia, providing quality sales and service throughout the Adelaide Hills, across South Australia and beyond.
.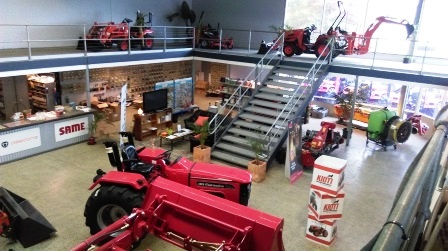 Located near the Industrial Estate at 5 Secker Road in Mount Barker, we stock a wide range of products including new and used tractors, utility vehicles, farming implements, ride-on mowers and spare parts. We also provide knowledgeable advice, servicing of machinery equipment, contracting and equipment hire. All new machinery sales are backed up with warranty and after-sales service – ensuring that you won't be 'left out in the cold'.
Our reputation is the backbone of our business, and customer satisfaction is our priority. We go out of our way to ensure that you are happy with your purchase and are well supported afterwards. Central Hills Machinery Traders has over 8000 customers (and growing) that continue to do business with us.
All of our products are in strict accordance with Australian Safety Standards. If they are not, we don't sell them. However, our commitment to you goes further than that. We understand just how dangerous agricultural machinery can be, so we are committed to ensure that you are fully aware of how to safely and correctly operate the machinery or equipment that you purchase from us.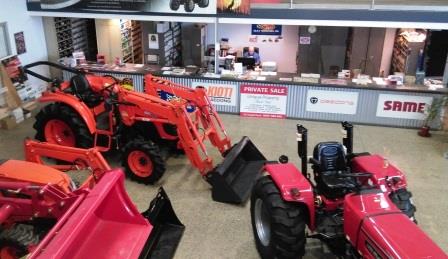 All of the staff at Central Hills Machinery have farming and rural backgrounds, and collectively have a wealth of knowledge and experience in all areas of agriculture. We are only too happy to assist you in any way. Please click here to contact us.
Central Hills Machinery Traders are award winning dealers for Kioti-Daedong tractors, and have sold over 800 tractors throughout the Adelaide Hills and across South Australia.
Give us a call today on 08 8391 1414 to to see if we can help you.