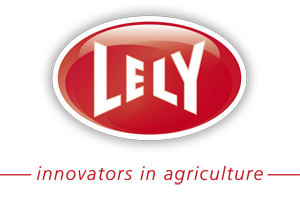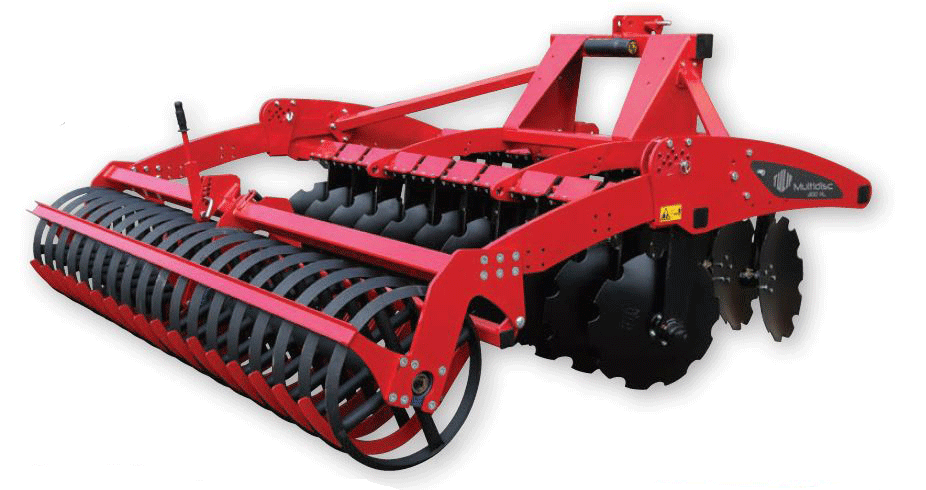 .
.
.
.
.
.
.
.
The standard Multidisc comes with discs of Ø 510 mm and is designed for working depths ranging from 4 to 10 cm. The Multidisc XL versions feature Ø 560 mm discs which are suitable to work deeper. The XL has more clearance between the 2 disc rows and is thus better suited for fields with lots of crop remains like maize and sunflower. The Multidisc XXL has discs Ø 610 mm and larger gang spacing for better flow. The XXL legs are set lengthwise to make them sturdy and resistant to very harsh conditions.
Rubber suspension. For the XL version stiffer triangle shaped rubbers are used that can handle greater forces.
The roller has many settings and a floating system. This system controls the working depth of the machine.
Shot blasted, powder-coated frame and headstock.
Multidiscs are available in mounted rigid, mounted folding H, and  semi-trailed folding HT models ranging from 1,8 up to 12 meters wide. Folding Multidiscs can be stocked in folded position. Simple and compact!
Hardened discs with high cutting capacity
Seal with overgreasing protection
Protection against trash
5 bolts M12 10.9
One-piece forged hub
Extra large greasing chamber
Oversized taper roller bearings
Cast steel cap
Optional: side deflector plate or discs for keeping the soil stream inside the working width of the machine.
Optional: straw harrow for spreading the plant remains evenly.
Optional: packer roller with independently suspended, self-adjusting scrapers.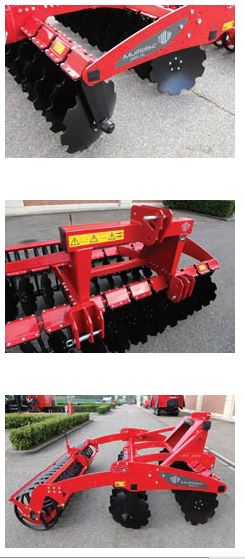 Standard specification
2 Rows of large discs made out of hardened steel Ø 560 mm
Gang spacing 100 cm
Heavy bearings with overdimensioned wheel hubs, low maintenance
Torsion bar suspension by means of triangular rubbers for a maximum freedom of movement of every disc separately
Stable, powder coated frame with robust headstock
Linkage cat. II and III
Depth control by means of the floating system with crumbler roller Ø 520 mm
Support beams for high stability
Three point hitch XL model 2015 standard from Multidisc 350 XL
Special benefits
Hardened steel discs, solid side fastening with 5 bolts 10.9, simply accessible.
The aggressive action of the serrated discs and the extra large distance between the rows of discs give an  ideal mulching and mixing result of crop residue or green cover crops.
Extra protected sealing of the bearings; lubricator chamber provided with a large quantity grease; hot  forged hub.
The floating system: if necessary the Multidisc disc harrow can break out upwards independently from the roller. The roller continues to follow the ground.
Further explanation accessories
Hydraulic roller adjustment: two cylinders, which make it possible to adjust the roller by using the tractor hydraulics.
Straw harrow: is mounted behind the last row of discs and assures an improved coverage of crop residue.  The height and angle are adjustable.
Soil deflector plate right: a ground following side plate which keeps the soil stream inside the working  width.
Set soil deflector discs right: set of 2 adjustable side-discs. The first disc keeps the soil stream inside the working width. The second disc has an equalizing function.
Central greasing: all grease nipples are brought to one point.
Oil bath bearing: maintenance free bearings in an oil filled housing.
"Junior trailing kit": transport kit of which the beam is mounted on the front of three point hitch and the foldable wheel gear is mounted at the back of the three point hitch.
Differences standard specification Multidisc XL in comparison with Multidisc:
Discs Ø 560 mm instead of Ø 510 mm with larger disc arms
Larger distance between the rows of discs (20 cm more)
Disc arms 25 mm instead of 20 mm
Crumbler roller Ø 520 mm instead of Ø 440 mm
Torsion bar suspension by means of triangular instead of round rubbers
Larger soil stream and capacity
Support beams for high stability