.
.
48 HP engine
12+12 gearbox with fast release (additional 4 fast rev speeds
Italian style
Multi-functional
Ronin is the range designed by Goldoni for a wide variety of specialistic uses: work in the open fields, between the rows of vineyards and orchards, in greenhouses and nurseries as well as all the many transport jobs required in farms and for professional ground care.
Ronin is the answer for those who need a versatile, multifunction machine that possesses all the strong points of a Goldoni tractor: compact size, sturdiness and reliability.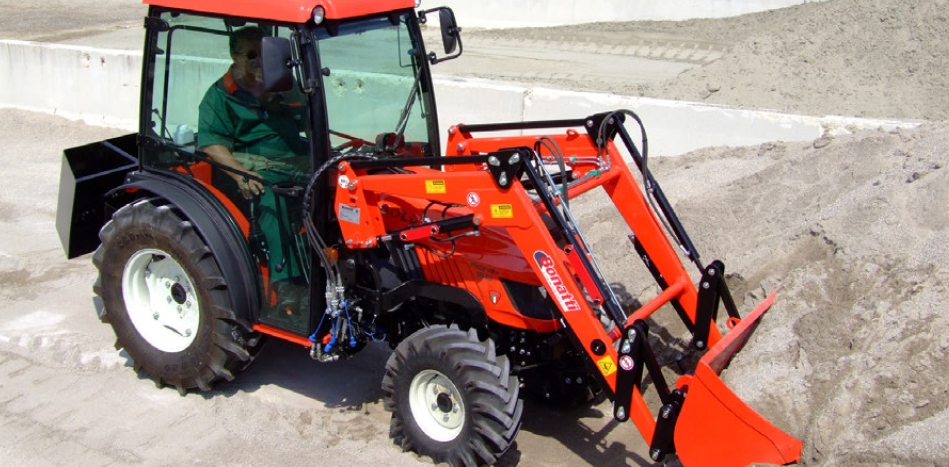 .