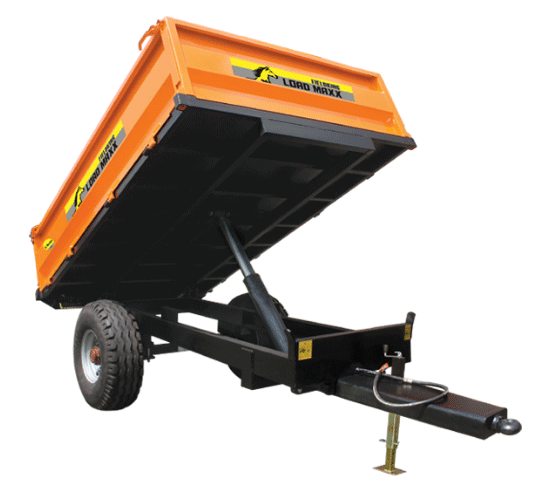 .
.
.
With flexibility of loading and unloading goods and materials such as farm produce by simply tipping them, the FieldKing Tipping Trailer saves overall operating costs of transportation.
It has a high-grade hub, axle, bearings and tipping mechanism which enhance the life of the trailer, with durability and reliability.
It is easily transportable and very easy to attach. It's well designed for towing and loading stability, and comes with wide, tubeless tyres.