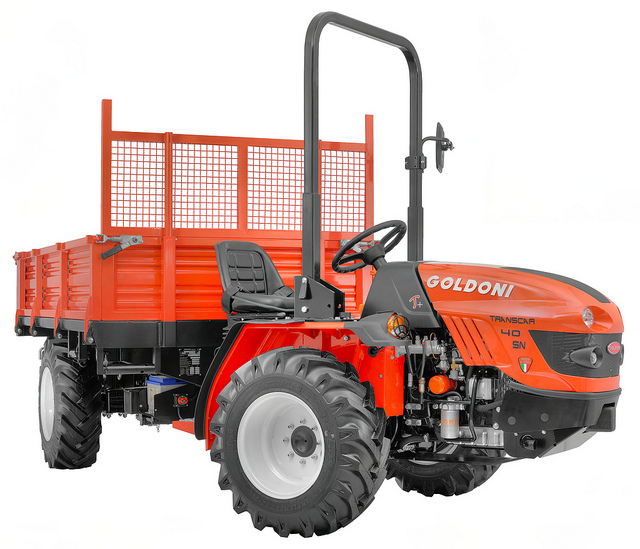 .
Four wheel drive with front traction mainly
Ride comfort: platform on 'silent block'
Front and rear differential lock by hydraulically operated
Four integrated powerful brakes of 290mm diameter
.
Goldoni's Transcar range has been designed to meet the specific needs of people who work in mountainous areas and require a machine that's particularly suitable for transporting jobs. With lots of 22 to 66 hp air or water cooled engines to choose from, versions with steering wheels or the articulated model, Goldoni offers the most complete range to be found on the market.
Amongst other features, the standard outfit includes the folding safety frame (to protect against overturning), the protective grille that safeguards the driver, the hydraulic braking system, power steering and the differential lock on both the axles, making the Transcar series safe and reliable in every situation. The optionals include the soundproofed cab and the hydraulically operated loading platform which tips up on three sides, available in different length and width sizes to comply with the most varied operating and space requirements.
.