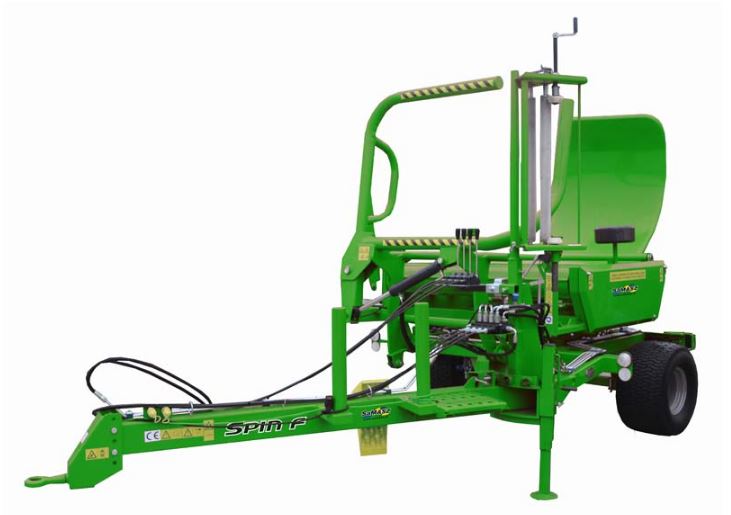 The Samasz Spin F Bale Wrapper is a self-loading wrapper which features front loading gripper allowing quick and effective operation. Such solution allows operation in the same direction as press (along the field), provides quick bale loading, foil wrapping during drive to the next bale and high productivity.
Once the wrapping process is over, the bale can be erected on its bottom by means of a hydraulically controlled bale erector, thus reducing the risk of foil damage.
The machine is equipped with a modern, multipurpose 500 mm and 750 mm foil feeder. Special design of four rotation shafts prevents the bale from slippage when wrapped.
Wrappers are used for wrapping single bales of hay with proper humidity of grass and papilionaceous plants, used to ensilage in form of haylage. Wrapping with foil is done to prevent influence of weather conditions on hay mass formed in a bale, allowing for adequate fermentation inside the wrapped bale.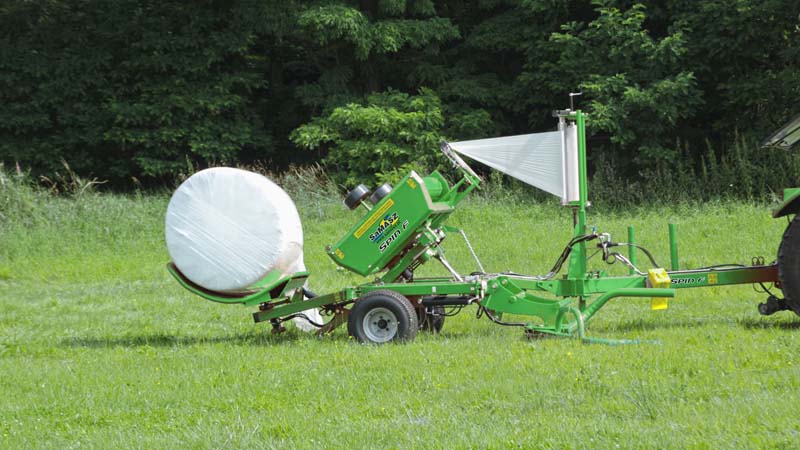 .
.