HP 140-250 KW 102-183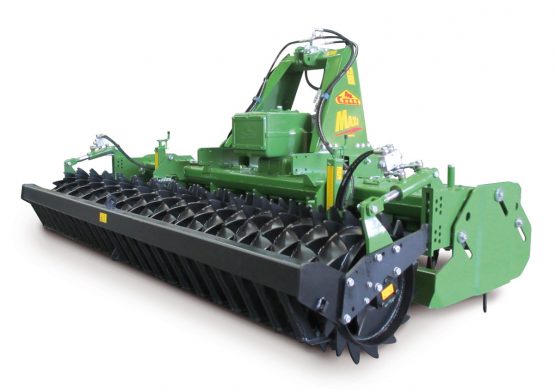 The Celli Maxi Fixed Power Harrow is ideal for:
Working with large tractors
Working with tractors above 190 HP
Cultivating around trees in vineyards and orchards
Working in rocky soil
Working soil in depth
Preparing large fields quickly
Preparing seedbeds
Eliminating soil compacting
Getting the right degree of soil finishing according to specific needs
The MAXI is Celli's flagship rotary harrow, used for tractors with power ranges up to 250 HP. The typical Celli technical solution using a box frame in thick welded sheet metal was applied on this model: this type of frame ensures maximum rigidity, providing perfect alignment of the transmission parts in all working conditions. Compared to other models already in the catalog, the MAXI presents numerous innovations and improvements:
Robust transmission parts (large diameter rotors and cemented gears held in place by strong self-locking rings);
Lower area totally redesigned for better wear resistance and better ground flow through the machine (double oil seals + outer labyrinth, external support in thick forged steel);
Newly conceived bottom stone protector devices°(wedges welded on the frame + removable full fairing).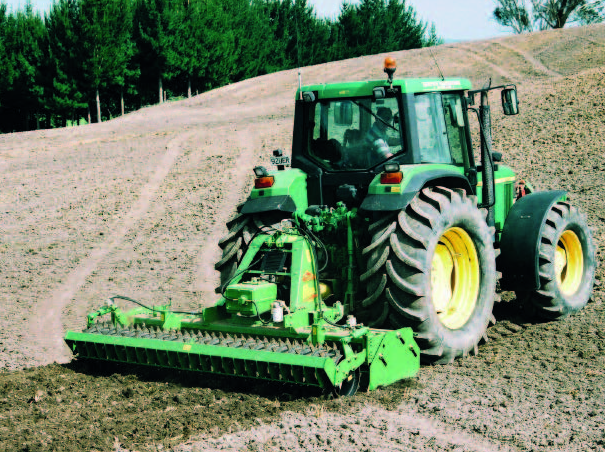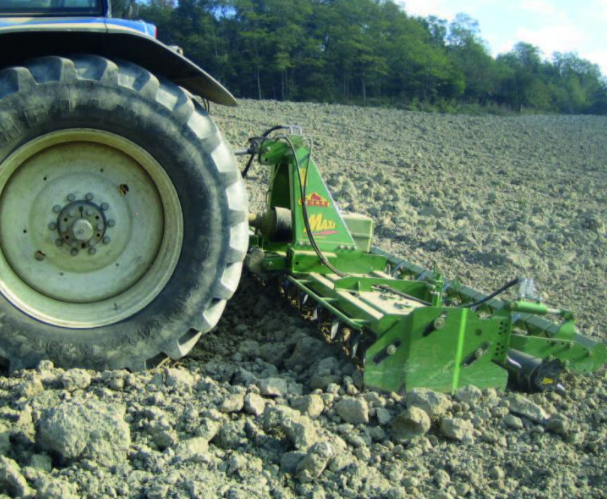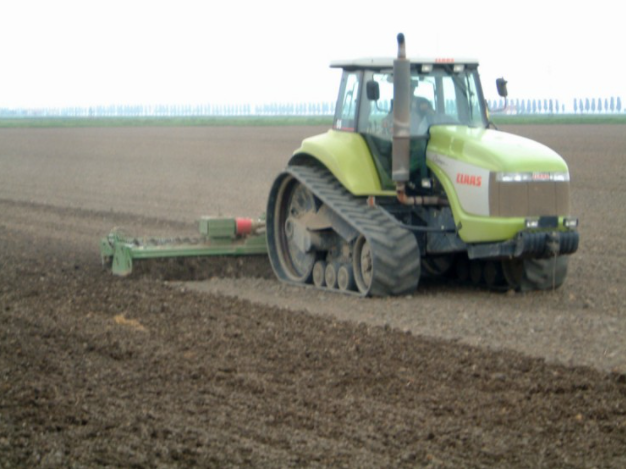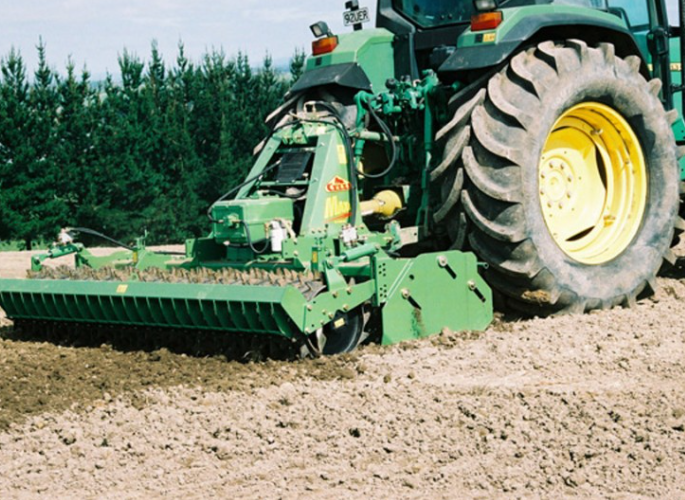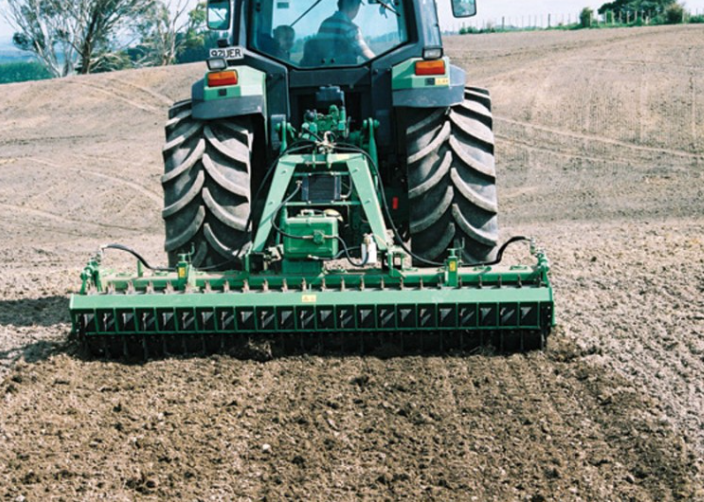 Features
Box-section welded frame
One of the most important features of Celli rotating harrows is the box frame. This construction system provides maximum torsional rigidity so that the gears inside always work in perfect conditions. Despite being an expensive solution at a construction level, Celli has always considered a rigid structure important for the machine, so that the transmission parts always work perfectly in line, even after years of use.
There is no need to apply a reinforced cross bar thanks to the welded frame. This provides an important advantage in the case of folding power harrows in which the machines operate upside down and there is no space to adjust the reinforcements. Regarding machine dismantling, people usually think that it is difficult and takes a long time. In reality, this is not the case. A minimal number of parts must be removed to access the transmission parts in Celli machines, as machine operation starts from the sides.
Do not remove the three-point hitch, gearbox or any accessories fixed to the machine frame (roller adjustment device, levelling bar, etc.). If intervention on the rotor shaft near the end of the machine is necessary, disassembly and reassembly only requires a few minutes, while the machine body must be completely opened in the case of traditional harrow machines with bolted frames.
Thick metal sheets Rotor shafts forged in one piece
Large distance between the rotor bearings
A large distance ensures perfect parallelism of the rotors, even under heavy loads.
Extra lubrication of the upper rotor bearings
The safety shields of the upper bearings limit the flow of lubricant from the lower end. It is therefore advisable to perform an extra lubrication operation from upper end.
Well spaced rotors
25 cm is the ideal distance for refining the soil well. There is no risk of clogging when the ground is wet.
Tine rotor helical phasing
The differentiated phase angles reduce vibrations during operation and limit the risk of jamming due to stones.
Gearboxes designed, manufactured and guaranteed by Celli Effective mobile side guards
Simple, robust and minimal space required.
Effective stone protector systems
Can be removed when not needed and replaced when worn out.
Robust leveling bars
They are rigid bars that allow soil leveling after processing. They are adjustable with pins or a screw, depending on the model in which they are mounted.
Quality leveling rear rollers
Available in various models and diameters, made of high quality and thick steel.
Versatility
Gear change
The replacement of a gear in the event of breakage takes about the same amount of time as it does for a machine with a traditional bolted frame.
Tine quick release system (on request for Energy models)
The quick release is a simple and reliable system, which drastically reduces blade changing times.
Gearbox oil cooling system (on request)
A gearbox oil cooling system is available for a number of models in the Celli product range. This is a particularly useful accessory when the equipment is used for long periods of time in harsh conditions. The presence of an oil filter guarantees the elimination of impurities during the breaking-in phase, which lengthens the life of bearings and gears.
Gearbox easily removable from the machine body for repairs
Hydraulic jacks with roller adjustment
Commercial aspects
Wide range of models for all power ranges
High value of used products
The welded frame is virtually non-deformable and all the alignments are guaranteed even after years of operation.
Constant availability of spare parts
Celli models constantly evolve, but an effective spare parts management system ensures that all the parts needed to keep the machines efficient are still available after many years.
Technical specifications and standard equipment
maximum horsepower: 250 HP (183 KW)
PTO: 2-speed gearbox for 1000 rpm
Cat. 2 3-point hitch
swinging front hitches
roller with hydraulic adjustment
rear leveling bar adjustment with threaded bar
round tine rotor to avoid jamming
tines 100x18x320 mm (working depth about 33 cm with low power absorption)
counterplate for tine locking
mobile side plates
drive shaft with automatic safety device°S.10 L = 1053 mm on tractor side 1″3/8 Z = 21
removable safety devices
Optional accessories
2-speed gearbox with rear PTO for 1000 rpm
Oil cooling kit*
Rear rollers
Roller adjustment by pins
Stone protector kit
Counterplate for tine locking (rotor kit)
Front track eraser
Rear hydraulic hitches for seeder
*NOTE: When the machine is equipped with rear PTO, the oil cooling kit cannot be fitted (and vice versa).