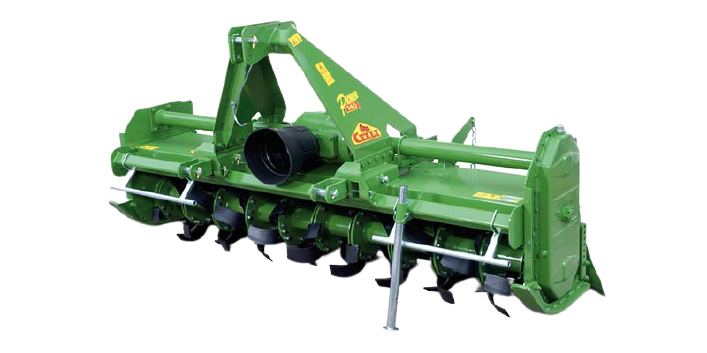 One of the most important technical characteristics of the Celli Rotary Hoes is their robust and sturdy structure, which does not alter over the years, guaranteeing the support needed for transmission parts.
All rotary tillers in the Celli range are equipped with a double box frame made of thick sheet metal, reinforced by a square section front tube and supported by sturdy connecting crossbars with 3-point hitches.
Features
Drive units designed and produced entirely by Celli enabling complete quality control over all componentry and workmanship
Multi flange waterproof sealing system exclusively by Celli to give rotor bearings full protection from water, dirt, wire and other foreign material
Steel face to face rotor seals for longer lasting rotor bearings
Efficient multi speed gearboxes to minimise power loss and heat build‑up
Robust headstock for a stronger, longer lasting rotary hoe
Box section body for rigidity and long life
Oil filled rotor bearings for low maintenance and guaranteed lubrication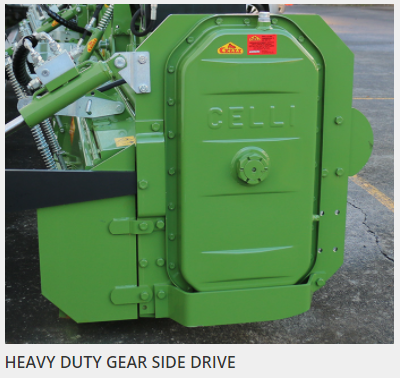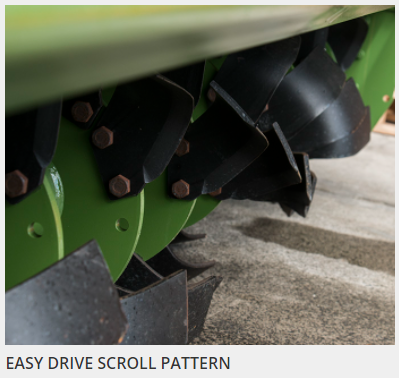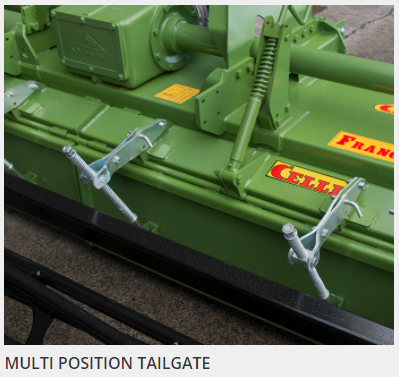 Seals to protect the rotor bearings
Commonly used in earthwork machines' tracks, they are steel watertight seals that prevent entry of even dust. A very well-known fact is that the bearings which support the rotors in horizontal axis soil tilling machines are critical components, as they must operate with heavy loads in the most difficult conditions.
Celli has always protected rotor bearings with seals used the earthwork machinery sector (all models except F / BA, START). These seals are made up of two steel disks rotating against each other without the slightest particle of dust or water entering the bearing housing. This seal system has proven its effectiveness in thousands of units that have been operating in rice fields for years.
Versatility
Versatility of use. Versatility is this product's main feature. It operates smoothly both in heavy soil conditions and in hard and dry terrain. The various adjustments and design features available allow fast adaptation to extreme operating conditions.
Rear tailgate (fan)
This is an element that consists of a thick single metal sheet with a hinge at the top and that includes a machine frame.
Side gearboxes (excluding START and chain FBA)
Gearboxes are designed, manufactured and guaranteed by Celli. Quality blade holder rotors. These are constructed using thick pipes to which high quality steel flanges are welded. They are optimized based on the automatic welding cycles performed as the best compromise between material hardness and impact resistance.
Optimal power consumption. The shape of the rotor hoe holder, the assembly sequence of the blades and their technical features help reduce power absorption and vibrations, making the machine run smoothly. Optimal leveling of the processed soil. The rear tailgates have been designed for optimal leveling. Critical factors, in this case, are the profile (shape), stiffness and weight.
Options
Cage roller Packer roller
Packer roller
Customised rollers Cam clutch
Cam clutch
Double flange kit Steel wheels
Steel wheels
Hydraulic depth adjustment Hydraulic tailgate adjustment
Hydraulic tailgate adjustment
Oil cooler Hydraulic top hood adjustment (Formula 190 only
Hydraulic top hood adjustment (Formula 190 only)
Tungsten coated blades