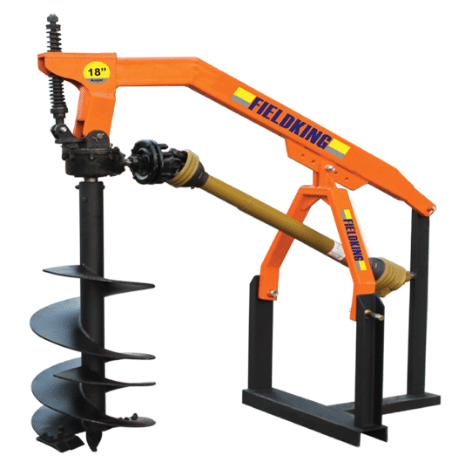 As it is a PTO driven implement, the FieldKing Post Hole Digger is the fastest method to dig holes in farmland.
It can dig holes up to 6″, 9″, 12″ or 18″ in diameter. It has a special steel cutting tip with semi-double flighting, which handles tough conditions.
It has a heavy duty gear box and PTO shaft, with slip clutch for overload protection. Also comes with shocker assembly to control oscillating.
.a
  As.aaaa