A range of reversible mounted ploughs from 2 to 7 furrows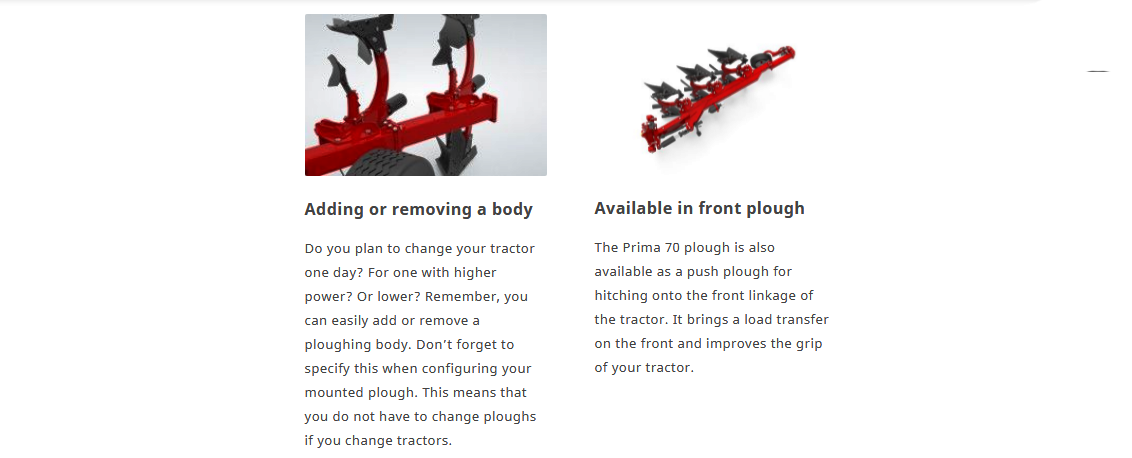 Ploughing in-furrow or ploughing on-land?
This is less a personal choice and more a question of the conditions of your environment. Let's look at what's involved.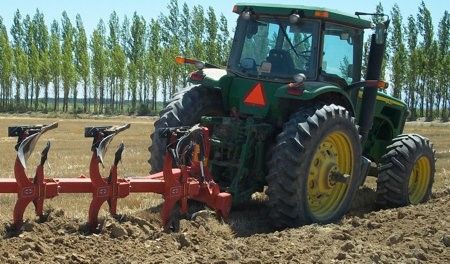 In Furrow
If your tractor has single wheels and you plough at less than 35 cm, in-furrow ploughs are made for you. By placing the tractor wheels in the furrow, ploughing is easier. The wheels can get a good grip on the bottom of the furrow. Traction is then at its best, especially in wet conditions. Slippage is limited and you save fuel. If you do not have GPS, the furrow serves as a guide.
On Land
On-land ploughs are more suitable if your tractor is equipped with tracks, twin wheels or wheels over 710 mm wide. By ploughing on-land, you will reduce tyre wear, especially if you have flinty soil. Sometimes, our customers choose an on-land plough, even though their tractor is equipped with single wheels because they prefer to use their GPS guidance system.
Shear bolt or hydraulic safety system?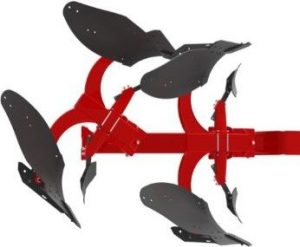 Shear Bolt
For stone-free soils, choose shear bolt safety. When the ploughing element hits an obstacle (stone, root…), the shear bolt breaks. The entire element rotates and allows the foreign body to pass under the plough. The shearing noise alerts you, so you stop the tractor, get off and extract the bolt that gave way. All you have to do is replace the shear bolt. That's it, you're ready to plough again.
For light and sandy soils without any stones, we recommend light soil shear bolts. The way it works is the same. On the other hand, there are 2 bolts for each ploughing element, one per body. Shear bolt safety extends the life of your equipment: the beam is better protected against buckling and it reduces the forces exerted on your tractor. Safety shear bolts resist forces between 4.2 and 6 tonnes at the tip of the body, depending on the model.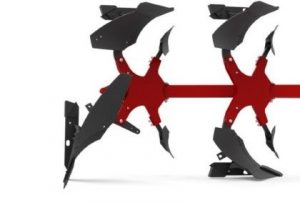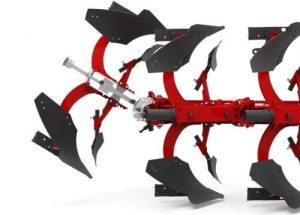 Continuous Hydraulics
If your fields have stony soil, without question you need to choose the continuous hydraulic safety version. With this safety system, if a ploughing body hits a stone or any other foreign body, the entire element lifts up and clears the obstacle. Once it has passed, the hydraulic system returns the element to its place. It is held in position by the 4 hinges that it rests on. There is no need to get out of the tractor cab. You don't have worry about stones, you can just concentrate on ploughing. You stay productive and protect your investment.
In very stony and clay soils, we offer continuous hydraulic safety but with high capacity. The way it works is very similar but it is more suitable for this type of soil. Because of this small difference, the safety system will not activate where your soil is really compacted so your ploughing will be perfectly even. Whichever type of hydraulic safety device you choose, there are three cylinder diameters to choose from: standard, large or very large diameter. If you have heavy soil, choose a large diameter. If you are not sure, ask for expert advice from Grégoire Besson.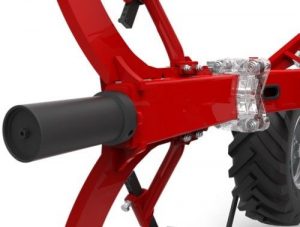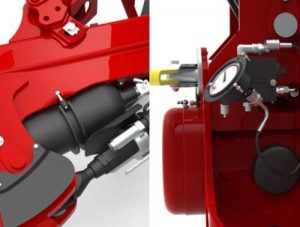 With the objective of adapting hydraulic safety systems to the different types of soil around the world, you can also choose between 100 bar or 150 bar pressure accumulators. The denser, heavier or more compacted your soil, the higher the pressure we recommend. Specifically developed for the Israeli market, the EXTREME high capacity continuous safety system is designed with longer axle spacings. It has no lateral travel and extremely high tip resistance. It can only be fitted to the Prima 80 on-land plough. This safety system is an unrivalled success with Israeli farmers.
Depth wheels for all needs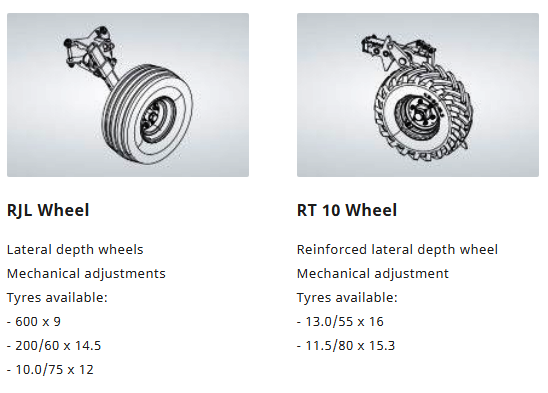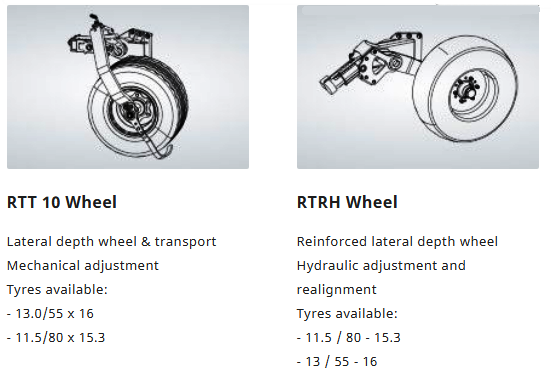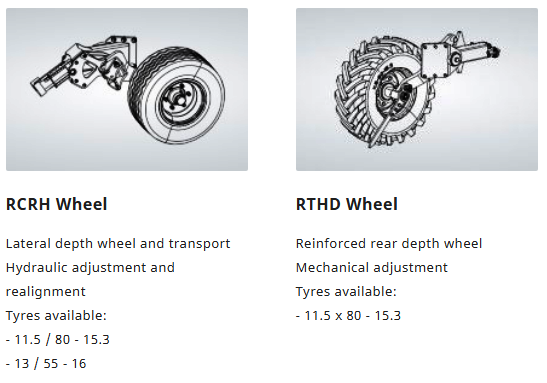 Which ploughing body should I choose?
Mouldboards for bodies with bolt-on points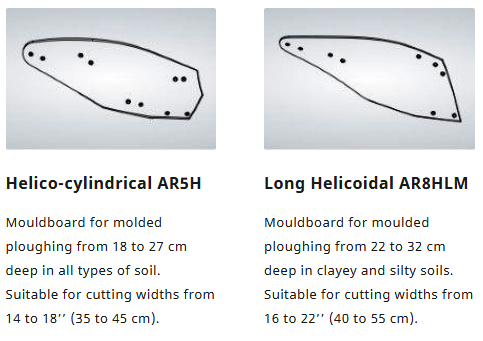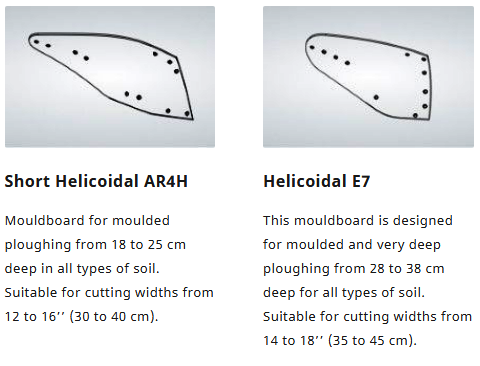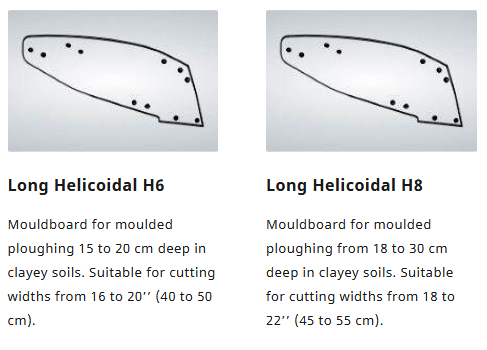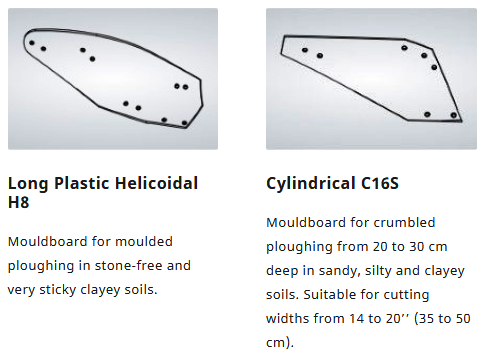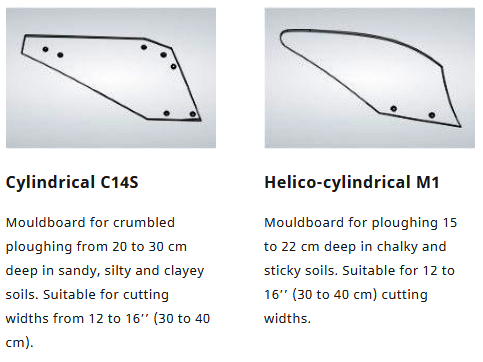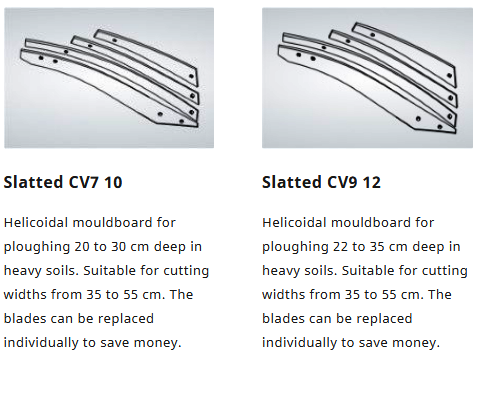 Skimmers, trash boards, disc coulters, etc.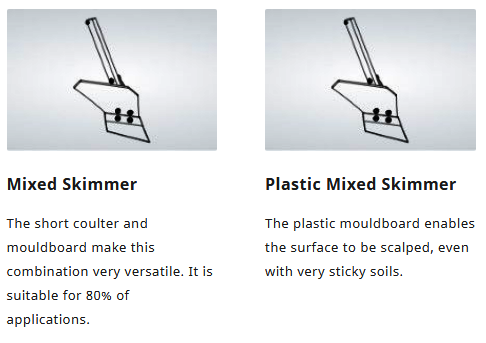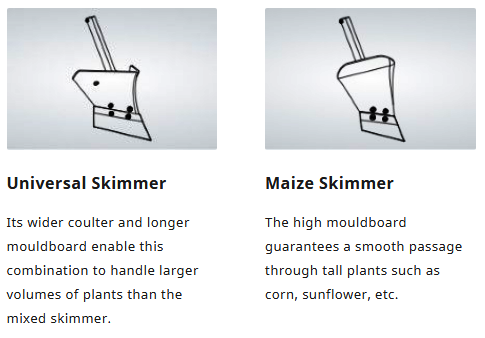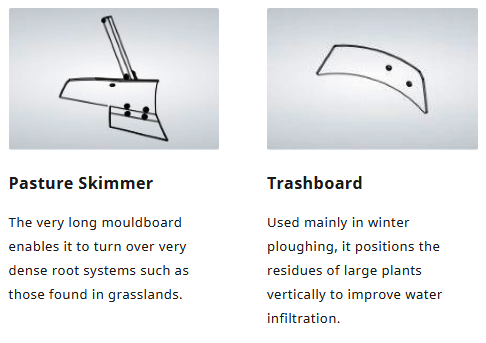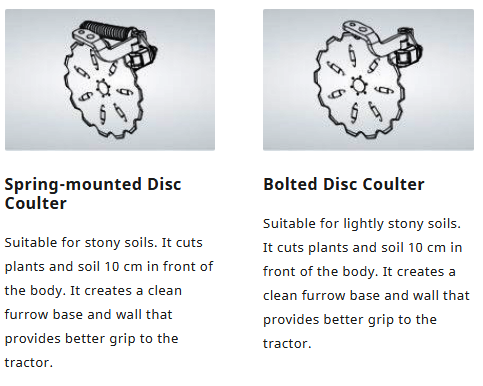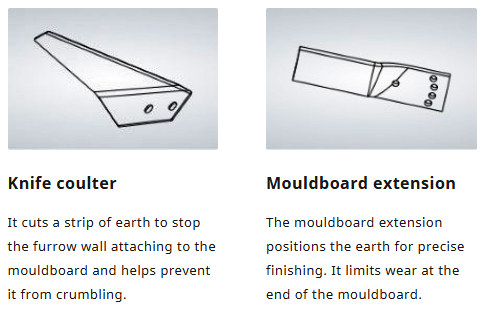 Mouldboards for bodies with bar points