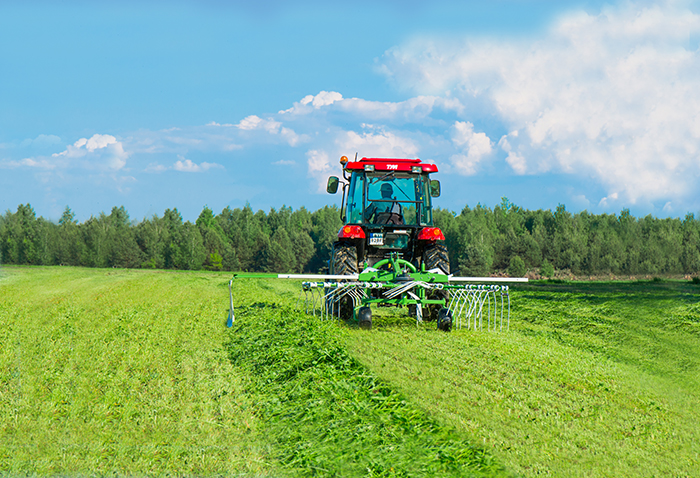 The Samasz Rotary rakes Z – 300, Z – 350, Z – 410, Z – 440, Z – 470 are made for middle and small farms, with working widths from 3.00 m up to 4.70 m (9'10" up to 15'5").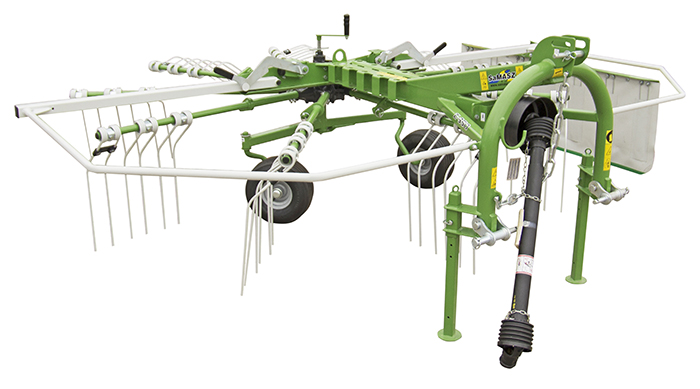 Samasz Rotary Rake Z-350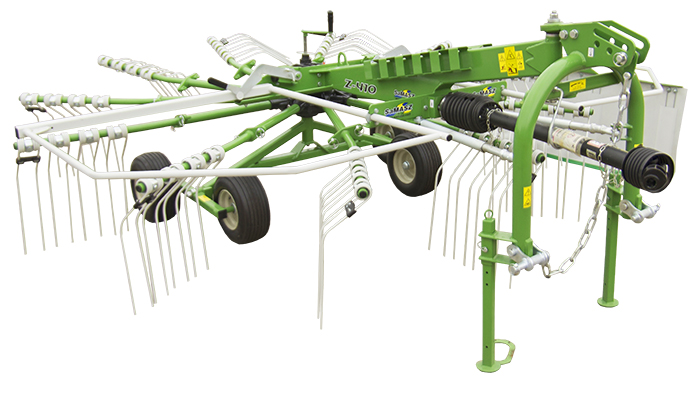 Samasz Rotary Rake Z-410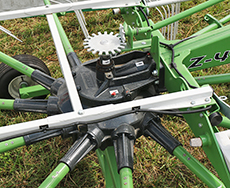 The gearbox with extended connecting rods provide long fault-free operation.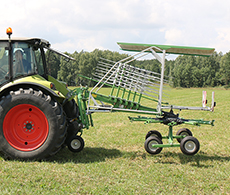 De-mountable tine arms as well as retractable swath curtain make the machine easy to store and handle.
Advantages of Z – 410, Z – 440, Z – 470 rakes
SaMASZ rotary rakes are characterised by unique design solutions:
Gearbox is permanently lubricated, works in oil-bath–high durability.
Tine arms secured in working arms with two linchpins (see images below)
Height adjustment of working unit regulated in two different ways: with winding handle and by changing the wheel axle mounting.
As standard, the chassis height is set for –16 cm (6 1/3''). When work is to be done on soft peat fields, the chassis height needs to be increased. Wheel axle must be turned around 180°, which will give an additional 5 cm (2'') of height from the ground. Wheel axle regulation is important, because it increases durability of gearbox lower socket.

Tine arms
Tine arms are easy to dismount and place in its transport holding sockets. Raised swath curtains reduce transport and storage width.

Tandem wheels
Not every field is even and smooth, in order to get regular and clean windrow, a perfect ground following system is indispensable. Z-410, Z-440 and Z-470 rakes are equipped with tandem chassis as standard. Z-300 and Z-350 can have it on customers request.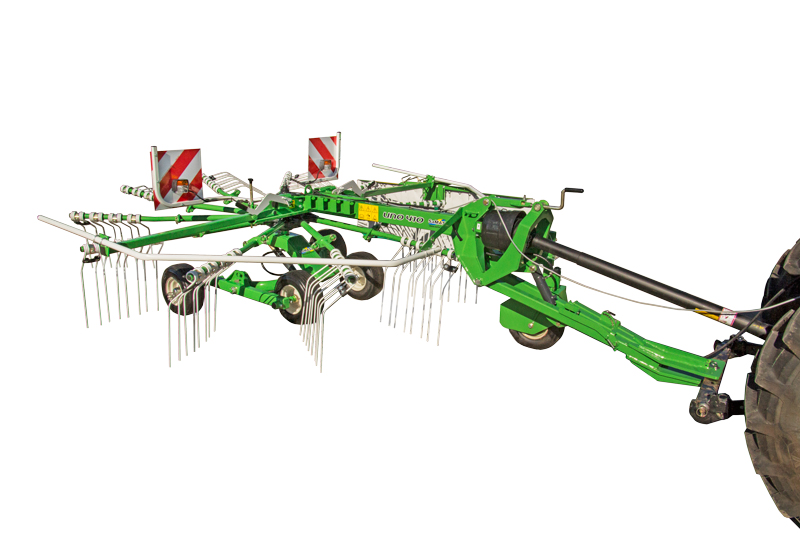 Samasz Rotary Rake UNO 410
Trailed 1-rotor rakes UNO 410 and UNO 470 are very efficient, especially designed for raking grass, hay or straw. Owing to low power consumption are very economical and also resistant to difficult working conditions. Rake forms a regular, continuous windrow, without grass twists, which allows fast drying and easy pick up with the use of a baler or self-collecting trailer. UNO rakes feature innovative height adjustment mechanism, which also lifts the machine to transport position and allows for ideal working height tune-up.
Advantages:
tandem steering system
new tine shape
height adjustment
facilitated drive over the swath
aggregating with smaller tractors is possible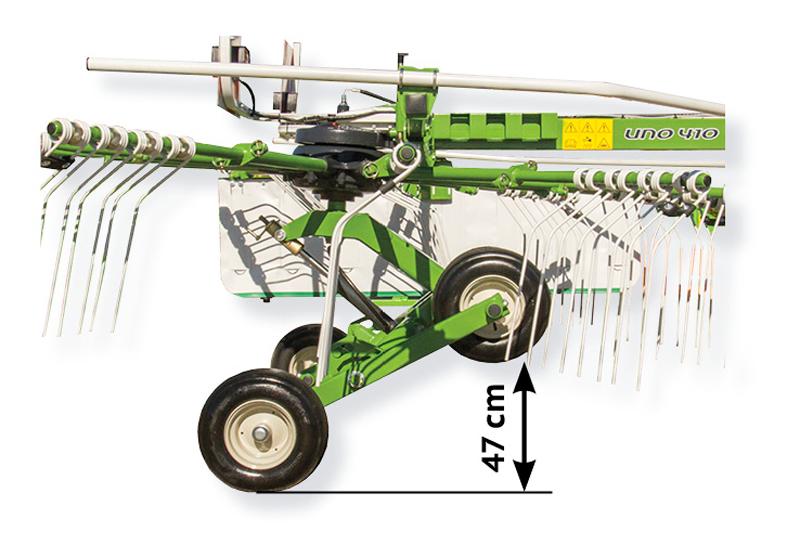 Thanks to running gear lifting, the rotor is raised well above the ground (47 cm / 18 1/2"), and leaves the swath intact. The rake can be driven safely on uneven ground without the risk of any damage exposure.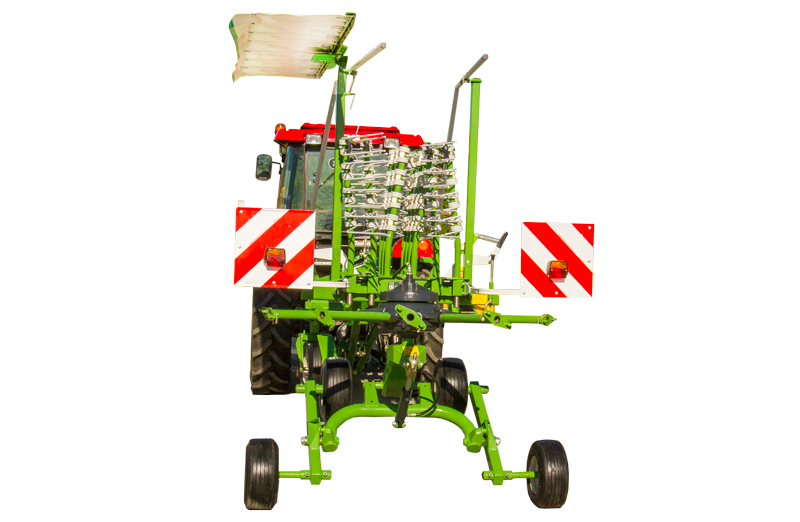 The innovative steering system, based on solutions from DUO rake, facilitates the transport of the machine and provides comfortable transition from working to transport position.