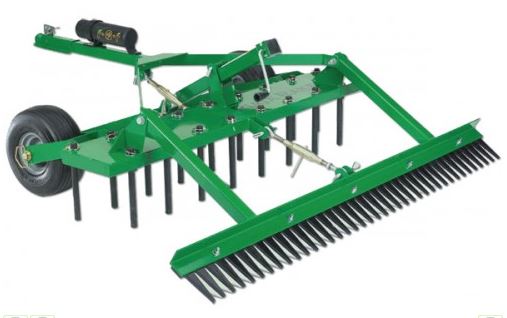 .
.
Riata Rakes are designed to repair and maintain consistent precision footing in your arena. Good footing is critical for helping your horses perform to the best of their abilities.
Stable, consistent footing ensures that your horses can work with confidence, and riders can train each horse knowing they have their horse performing in optimal conditions.
With the RA1084 Pull-Type Riata Rake, you can provide the finest conditions in your arena and help increase the level of safety and confidence for both horse and rider.
The RA1084 Pull-Type Riata Rake handles your light-duty, everyday arena chores and is ideal to use with ATVs, Gator™ XUV and HPX Series Utility Vehicles, and small utility tractors. Equipped with 17 carbon steel tynes, this tool has a 7-foot working width and is configured for a 1 7/8-inch ball hitch.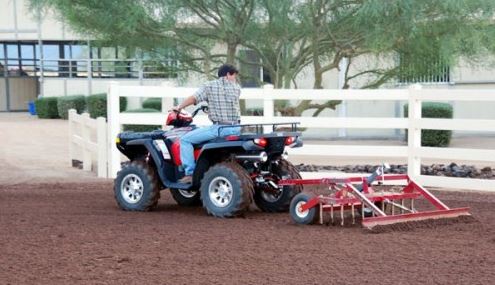 Features:
Manual adjustments can be made to both the finishing comb and the precision tine bar for accurate depth and positioning so you can achieve the proper finish when raking.

The finishing comb can be fine-tuned for spacing between the comb and the footing; lower it to break up clumps and leave a smoother surface.

Adjust the precision tine bar to determine the desired depth; 1½-inch to 2½-inch is recommended for most equestrian sports.

Ball hitch allows hookup to all-terrain and utility vehicles

Achieve proper rear comb angle with the finishing comb

Easy-to-adjust tyne bar