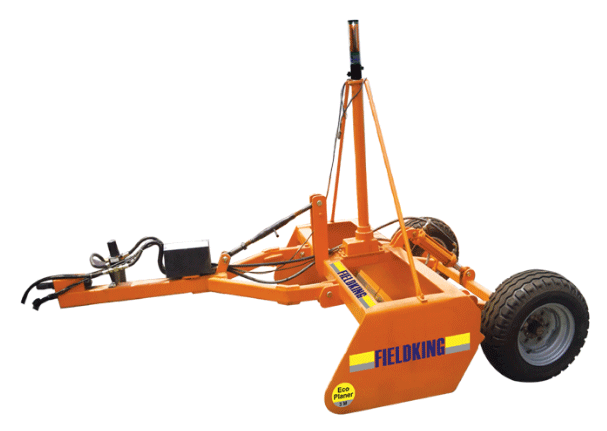 The FieldKing Eco Planer Laser-Guided Land Leveler is a hassle-free, reliable, effective and easy to operate power mast which saves both time and energy.
With more leveled and smooth soil surface obtained, it provides a more uniform moisture environment for crops, and a reduced consumption of seeds, fertilisers, chemicals and fuel.
Achieve improved crop establishment by uniform spreading of water, seeds, fertilisers and chemicals. It decreases the time to complete irrigation tasks, and improves uniformity of crop maturity, reduces weed problems and reduces the amount of water required for land preparation.