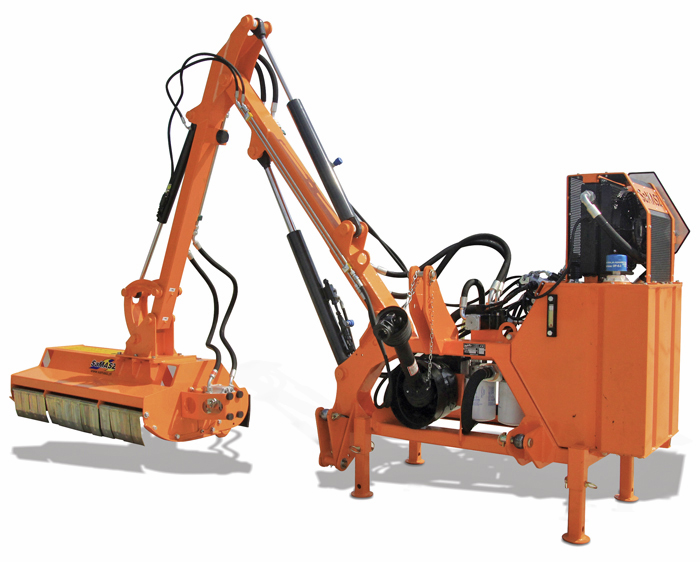 The Samasz Koliber extension arm with range of 4 – 4,5 m is mounted on standard tractor's 3-point linkage. The arm is equipped with an independent hydraulic unit by well established manufacturer and 120 liter oil tank.
The rotor's drive and the arm's control is performed through its own unit of two hydraulic pumps driven by multiplier and transmitter shaft with friction clutch by the shaft – 540 tractor's rpm.
Advantages:
The light weight of the machine enables mounting of the arm on light tractors
Innovative design
High mounted first arm enables collision-safe drive above road posts.
STANDARD EQUIPMENT
ADDITIONAL EQUIPMENT
– PTO shaft
– Hydraulic cylinders
– Mechanical safety breakaway device
– Cord steering panel
– Temperature and oil level indicator
– Hydraulic lock
– Oil cooler with filters
– Supporting brackets – 3-point linkage
– Electric steering panel
– 1000 rpm – option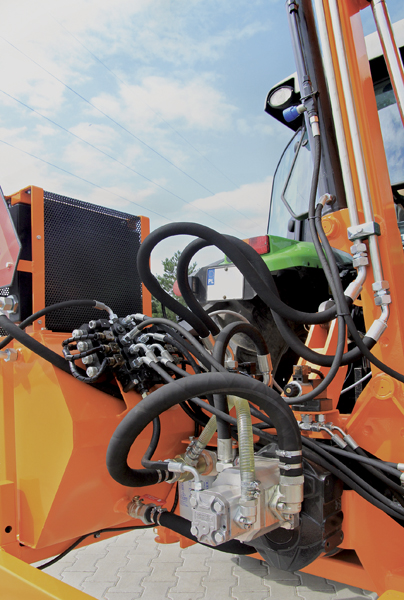 Hydraulic unit with distributor and oil cooler – efficient and durable.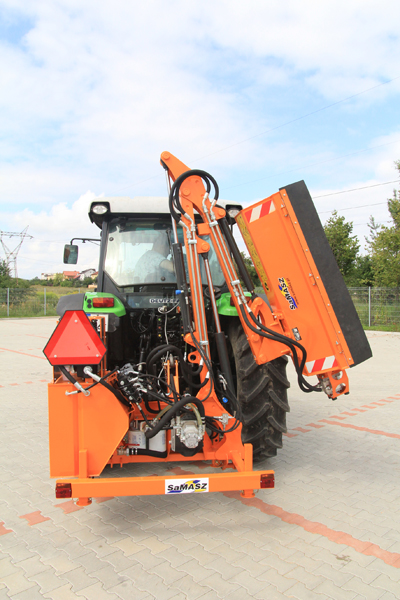 Transport position – rear bumper with lights.