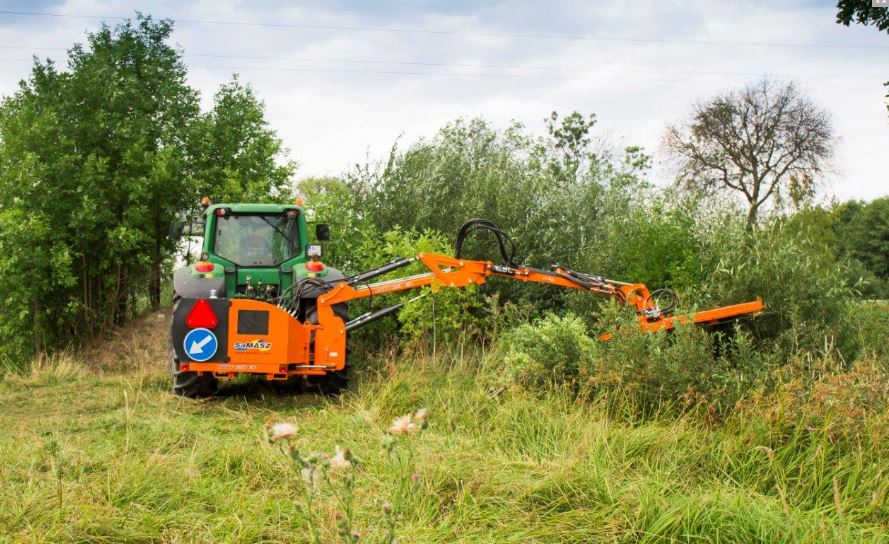 The Samasz KWT extension arm is available in two versions – with a reach of 5.5 m and 6.5 m and is mounted on the rear TPH of a category II tractor.
The KTW 650 differs from the 550 with the hydraulically extended lower part of the telescoping arm. The extension arm is equipped with an independent hydraulic system with a radiator with a 150 oil tank made by a reputable manufacturer.
Advantages:
Quick change of working tools
Independent reliable hydraulic system
Mounting on a standard 3-point suspension system of a category II tractor
Hydraulic safety as part of standard equipment
The use of expansion valves enables smooth and exact adjustment of arm movements
Possible to modify to work with a tractor having PTO speed of 540 rpm
Loading chains as part of standard equipment
Reinforced construction of arms and ties made of durable steel
Temperature and oil gauges installed
Wide working reach up to 6.65m (KWT 650 with the KW 140 head).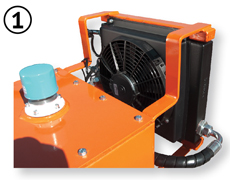 Within the hydraulic pump – hydraulic motor system, an oil radiator is installed which protects the system from overheating.
Oil filters with a soil gauge are installed in the hydraulic system and protect the motor from damage.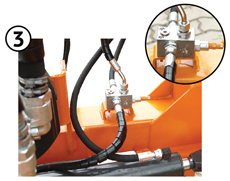 Hydraulic safety protects the machine from damage – in the event of encountering an obstacle the arm tilts backwards.
Additional valve on the lifting actuator protects the arm from lowering even in the event of damage to the hydraulic hose.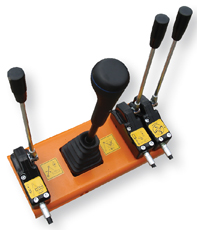 Standard control of the arm is done using the linking control panel equipped with a lever and a joystick from the tractor's cabin.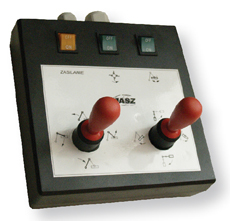 There is a possibility of installing optional electrical control panel.