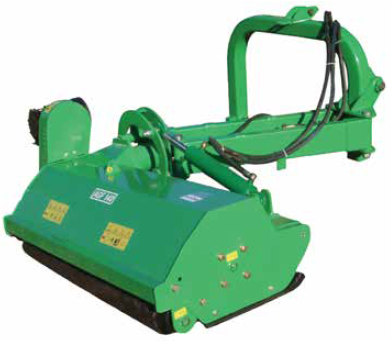 The Hanmey Heavy Verge Flail Mowers are flail mowers with a hydraulic arm for clearing roadside verges, orchards and various inclining and declining land surfaces.
Specially designed for universal use the head of the mower can be operated in line with the tractor or offset for verge maintenance and field boundaries. The pivoting head has a full width roller to follow ground contours and can be operated from below horizontal for banks and ditches, to vertical to trim hedges and small trees.
Features:
The verge flail mowers are suitable for roadside verges, tree trimming and general mulching
Hydraulic side adjustment
Hydraulic incline adjustment
Rear roller wheel
High power 50hp gear box
Self Levelling
High strength mulching blades
Safety flaps
Extra strong and designed with safety in mind
Support legs for storage
Solid hitch.