.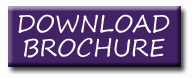 VARI FLEX EX-H
.
The Overum Reversible fully mounted plough with hydraulic operated working width represents the heavy duty class of fully mounted reversible ploughs for tractors up to 300 hp.
Available up to 12 furrow semi mounted.
The Vari Flex EX range consists of models from four to six furrows, with fully automatic hydraulic stone release system or fixed beams with shear bolts. The sturdy main frame on the EX has dimensions of 220 x 120 mm, suitable for a plough which is designed for tough ploughing conditions.