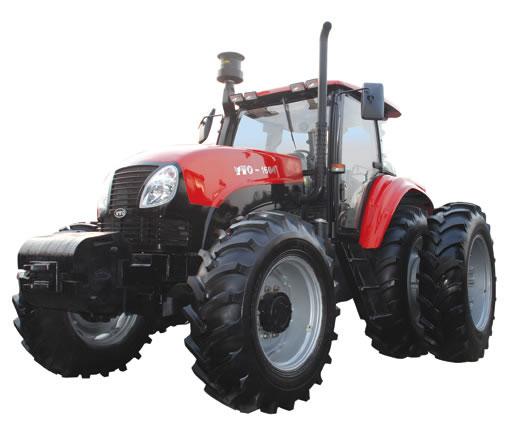 YTO 1604 & 1804 Series

130 to 160hp
Based on European and American technologies, this diesel engine is powerful and fuel efficient.
Can supply sufficient tractive force to move large implements.
Multiple transmission gears, wide speed range, high operating efficiency
Hydraulic steering together with small turning radius makes our wheeled tractor manoeuvrable and flexible in steering.
The use of hydraulic braking ensures reliable braking and high safety.
Due to its large fuel tank, YTO tractors can operate continuously over a long period of time.
Electro-hydraulic control of differential lock results in effortless operation.
Dual rear wheel configuration is optional.