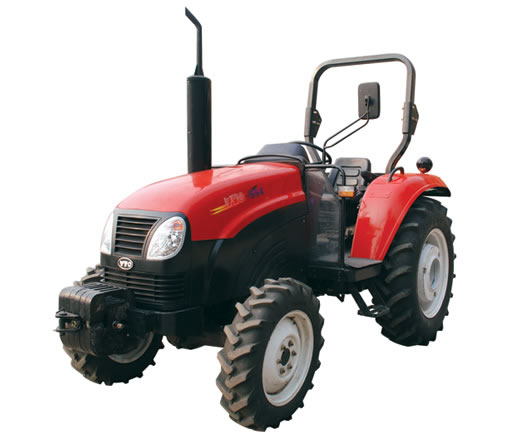 YTO 504 & 554 Series
40 to 55hp
The 40-55hp range from YTO adopt a unique frame style cab which can be equipped with an air conditioning system to provide a high level of comfort for drivers.
In addition, the use of integral floor board replaces many parts with one, which results in a clean and seamless appearance. Furthermore, they can be equipped with a loading device on the front and digging device on the back to make it versatile for many applications.
.
YTO engine delivers high fuel efficiency, generates low emissions, and is eco friendly.
Reliable disc brake and OECD anti-turnover bar help ensure the operator safety.
Tractor awning is optional for high driving comfort.
Step-less adjustment of rear wheel tread makes the operation simpler.
Special tires for use on grassland farms are also available, thus making these wheel loaders better suited your requirements.