The Samasz Tango 2x Rotor Rake combines the functionality of Z2-780 and DUO 680, making 1 or 2 swath rows.
Setting carousels near the central drawbar results in single row delivery, extending them outside makes two rows. New generation, 11-arm gearbox with strengthened connecting-rods has been applied.
Additionally, the rake has a patented "gearbox angle changing mechanism", which provides protection to drive shafts when lifting the machine to the transport position.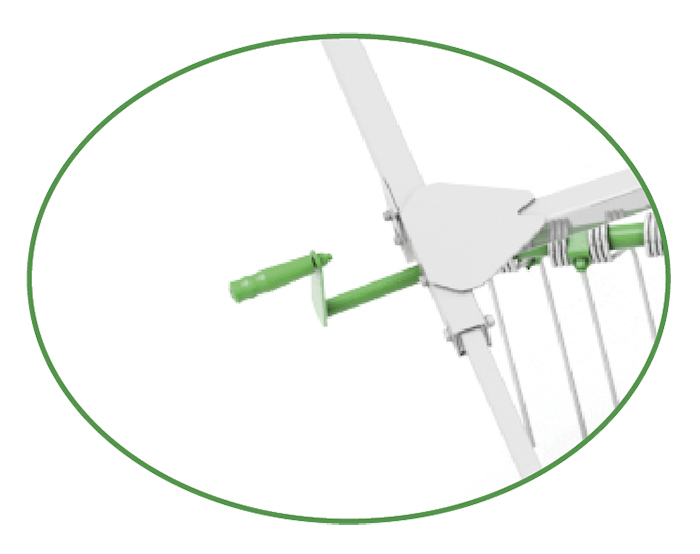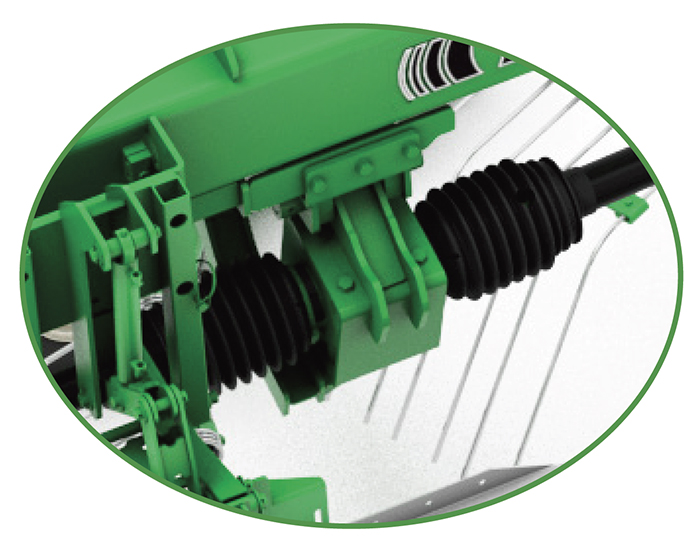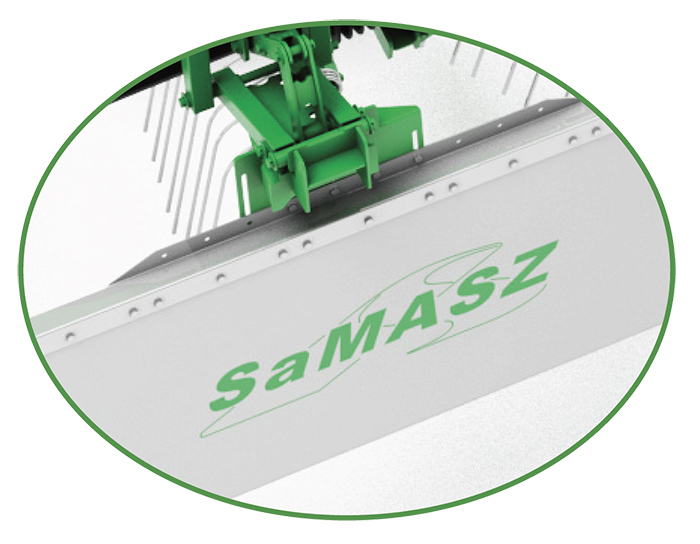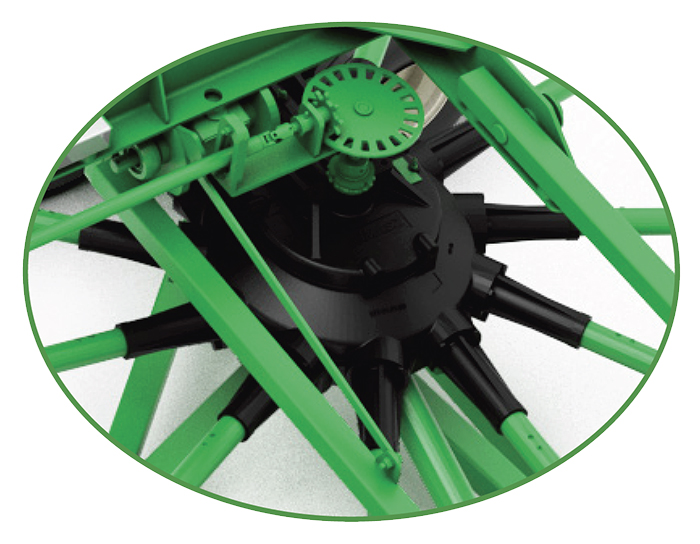 Standard equipment:
Hydraulic fold-up
Tine loss protection
Hydraulic swath width adjustment
1 or 2 windrow presentation
Swinging hitch
Lift height stopper
Mechanism providing additional suspension on headlands
Working height adjustment
Hydraulic swath curtain lifting system – on headlands – Swath curtains
Road lights
Tandem steering system
Optional equipment:
Transport
The TANGO 730 is hydraulically folded-up for transport, and facilitates driving on public roads. Transport width doesn't exceed 3.00 m / 9'10".