(180 – 320Hp)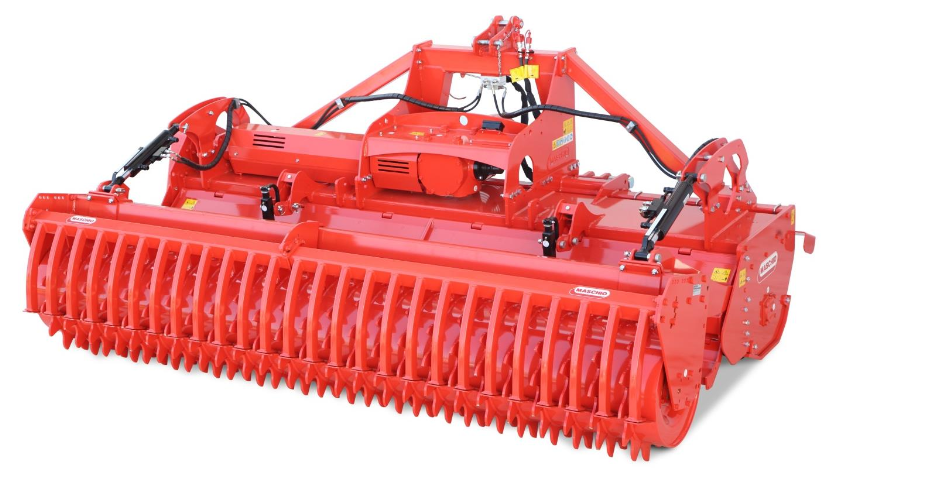 The Maschio G-Model Rotary Hoe is suitable for for high power tractors up to 320 HP. It has a sturdy and heavy structure, ideal for tilling difficult and unbroken ground. This model is available with skids or roller, side gear drive is standard, and there are two choices of rotor speed.
The considerable size of the drive gears and the frame structure with side reinforcements denote a high quality and durable tiller, designed for prolonged use.
G420 is standard with dual side drives for delivering high hp to a wider hoe safely.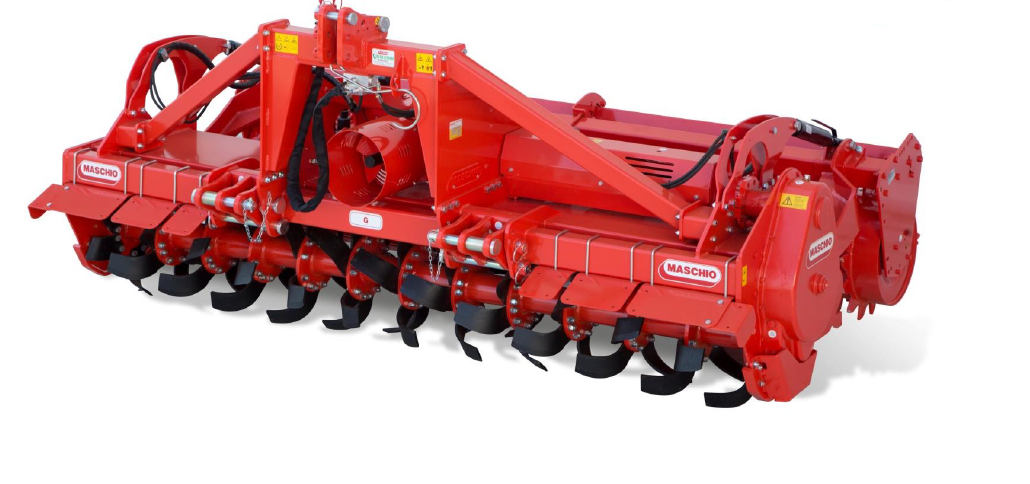 The new G model is the second generation of the Maschio rigid rotary tiller. New technical solutions make it lighter than G but make no mistake, this is a heavy duty unit; the redesigned driveline can cope with power up to 270 HP. Ideal to prepare soil very finely after primary tillage or even directly.