.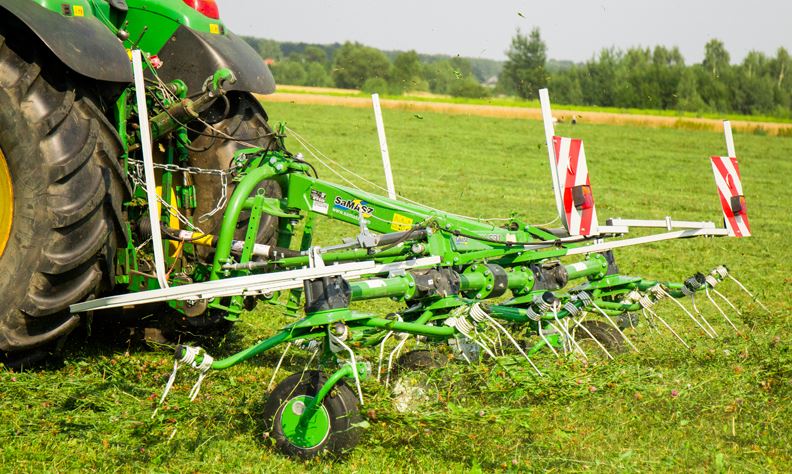 .
.
SaMASZ offer six tedder models. Four models with 4-rotors: P 4 – 470 and P 4 – 530, P 4 – 530 C (trailed version) and P 4 – 531, as well as 6-rotor models P 6 – 650 and P 6 – 770.
Owing to their high efficiency, quality and durable design, rotary tedders became well-known to the Polish market and are winning foreign farmer's trust.
.
.
.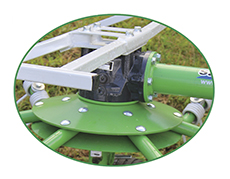 .
Intersecting gearbox
Solid and hermetic design of all intersecting gearboxes make rotors absolutely maintenance-free. Work in oil-bath with permanent lubrication increases its longevity...
.
.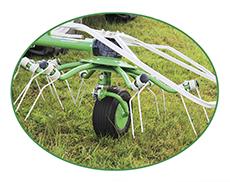 .
Rotors
Even layout of spread material thanks to perfect tine arms overlapping..
.
.
.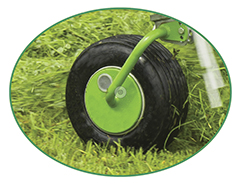 .
Wheels
Protective guard against winding the crop on the wheels and inner tubes ensure smooth and trouble-free operation...
.
.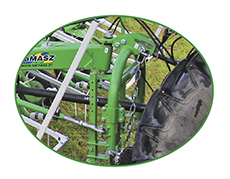 .
Suspension
Suspension mechanism enables setting the machine in central position during lifting. Tension of damping braces is an additional support..
.
.
.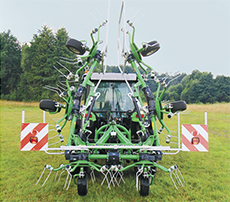 .
Transport
Tedder arms are lifted to transport position by means of hydraulic cylinders. Once lifted to transport position, the machine is stabilized automatically behind the tractor.
.
.
.
.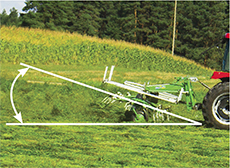 .
High-range spreading angle
Possibility of tedding the swaths with different thicknesses owing to regulated angle of spread.
.
.
.
.
Manufacturer's advice
There is a possibility to set the wheel angle, which helps when taking turns on uneven fields. Setting the angle from steep to shallow is easy to carry out, on the brackets that hold the wheel arms (pin and hole system). Better work results when working along boundaries can be achieved by turning the wheels left or right respectively.