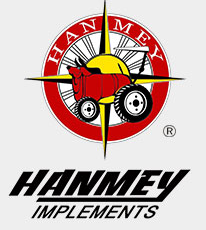 .
.
Hanmey hydraulic tipping trailers are made of high quality steel and are perfect for carrying and transporting generators, soil, feed, hay, wood, tools, water tanks, timber and animals around small acreage, hobby and lifestyle farms. The range of tipping trailers that we have for sale are made by Hanmey Implements and suit tractors or dozers with a draw bar and hydraulic remotes.
Hanmey hydraulic tipping trailers are manufactured for the harsh conditions found in Australia and are thoroughly tested at Hanmey's testing plant. All Hanmey tractor tipping trailers meet the high Australian standards for agricultural machinery.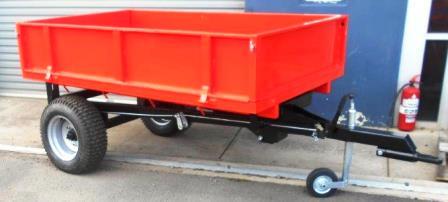 .
Uses:
Tipping Trailers are great around any small acreage or hobby farm and can be of use every day of the year – with a hydraulic lift for tipping they are perfect for transporting soil, sand, feed, fertiliser, tools, small machinery & trees for planting – all terrain tyres to go where standard trailers can't – perfect for transporting hay to all corners of your property.
.
Features:
Opening rear flap for easy tipping as you drive – removable and height adjustable trailing wheel – safety hand brake – hydraulic RAM operated lift – removable sides – all terrain wheels – 1500kg & 3500kg load capability.
.