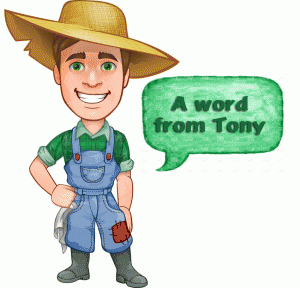 "This larger Hanmey Heavy Power Harrow is based around the well-known brand Maschio. These machines are extremely heavy duty and they range from 3m 3.5m, 4m, and 4.5m. Central Hills brings these machines direct from the manufacturer, so there's a saving to the customer of around 30-50% from other comparable machines. These bigger power harrows are suitable for 100hp to 250hp tractors. These machines can be used for extensive cropping, broadacre, deep tillage work or final ground preparation for onions, peas, poppies, carrots and cereal crops. These larger machines can also be fitted with air seeders  for sowing various types of seeds". Tony's rating: 9/10
.
.
.
.
.
.
..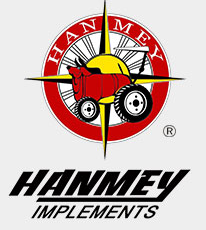 .
The Hanmey Heavy Duty Power Harrow is designed according to the latest European theory. It is designed with strong vertical blade sets which make it effective for maintaining water and nutrient from evaporation.
.
Features: 
Sturdy, non-deformable structure.
Reinforced removable roller support with protected lubricator.
Levelling bar which contributes to the excellent breaking up of the sods.The bar configuration on the roller allows optimal ground levelling.
Practical bar adjustment which needs only minor adjustment interventions, following the movement of
the roller.
Easy and fast roller adjustment using pins.
Long-lasting tungsten soil scraper.
Lowered soil scraper position for best cleaning.
Adjustable soil scraper bar to near all soil scrapers to the roller at the same time.
They are used for autumnal tilling, on damp soil, to break up the soil further, for surface clods and to ensure optimum surface compacting for sowing. It is used on medium mix soils and in not too high moisture conditions. It guarantees an excellent preparation of the seed bed in normal condition soils.